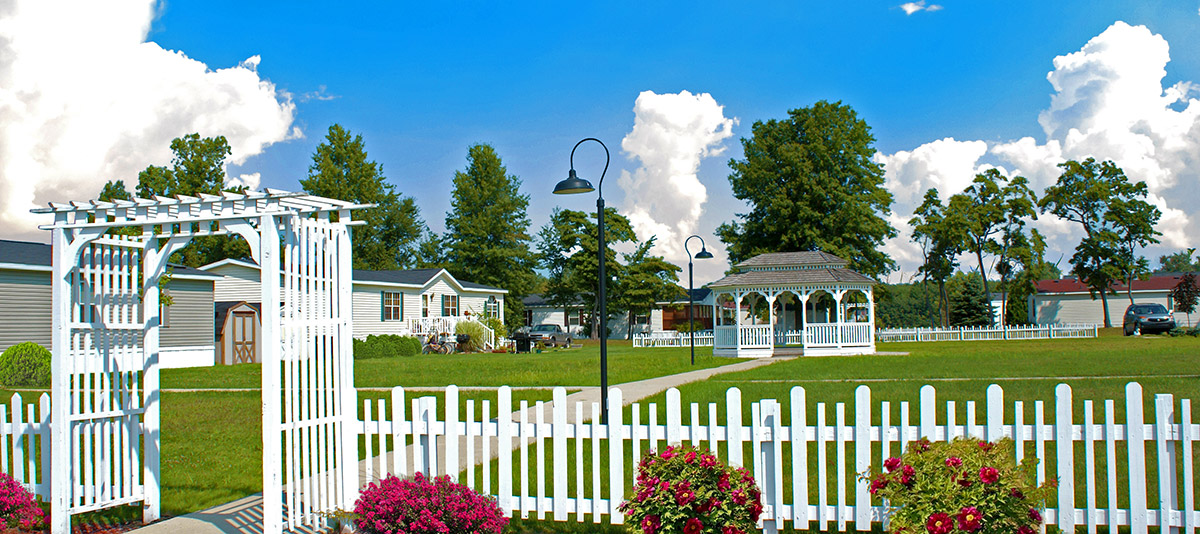 Berkadia Originates $170 Million in Financing for 15 Manufactured Housing Communities Owned by Zeman
Posted on July 5, 2016
BOSTON – July 5, 2016 – Berkadia today announced that it provided a $170 million Fannie Mae credit facility secured by 15 manufactured housing communities located in Illinois, Michigan and Florida. Berkadia's Boston office originated the financing for Zeman Homes, one of the largest and most well respected manufactured home operators in the United States. The transaction also included an acquisition loan funded through Berkadia's proprietary lending platform.
Zeman, which operates more than 40 properties nationwide, will use the Fannie Mae loan to refinance the properties' existing debt and the excess proceeds will be used for Zeman's continued acquisition growth in the manufactured housing space.
"Berkadia's strong relationship with Fannie Mae and our extensive experience with manufactured housing communities allowed us to fund a highly flexible loan at very competitive terms," said Ryan Nelson, Managing Director at Berkadia. "We are big fans of Zeman Homes and are thrilled to expand our relationship with this financing."
The Fannie Mae loan includes multiple tranches of fixed and floating rate debt with maturities from 7-12 years. The various tranches provide Zeman the flexibility to make further acquisitions, dispositions, substitutions and future borrowings as the portfolio's value increases. Further, the loan delivers Zeman the reduced future risk that comes with staggered maturity dates. The overall loan-to-value ratio is 75 percent.
Deal highlights include Caribbean Park, MHC located in Naples, Florida, which Zeman acquired on June 1 as part of its strategic plan to expand into the sunbelt. Zeman announced its plan to acquire Caribbean Park during ongoing negotiations with Fannie Mae. To help facilitate this timely purchase, Zeman utilized Berkadia's proprietary lending platform for a short-term acquisition loan. The Berkadia loan on Caribbean, which closed within 30 days from initiation, was then paid off via the Fannie Mae credit facility closing on July 1.
"Zeman Homes is very pleased to have completed this important transaction with Berkadia and Fannie Mae. As a long-term owner in this space, we appreciate both groups' dedication to the manufactured housing industry," said Mark Connolly, CFO of Zeman Homes. "With this loan, Zeman gained significant flexibility as we move forward with our strategic goals to grow our footprint of high quality communities."
About Berkadia®:
Berkadia, a joint venture of Berkshire Hathaway and Leucadia National Corporation, is a leader in the commercial real estate industry, offering a robust suite of services to our multifamily and commercial property clients. Through our integrated mortgage banking, investment sales and servicing platform, Berkadia delivers comprehensive real estate solutions for the entire life cycle of our clients' assets.
To learn more about Berkadia, please visit www.berkadia.com.
About Zeman Homes
Zeman Homes is one of the largest and most respected manufactured home operators in the country. Founded in 1983 by Bud Zeman, Zeman Homes has grown to over 40 properties across the United States.
For more information please visit www.zemanhomes.com.